Familie Huff
FAMILY is very important to us and everybody gets involved. Christine Huff is a graduate oenologist, who worked for Keller/Flörsheim-Dalsheim, Aldinger/ Fellbach and Lejeune/Pommard. Her New Zealand husband Jeremy Bird-Huff joined the winery in 2010. They are both responsible for the wine making now. Ekkehard Huff manages the vineyards and the workshop. Doris Huff takes care of our customers. Our youngest generation Philippa, Olivia and our dog Donna keep everyone entertained.
Our vineyards
The ORIGIN of our wines are the vineyards throughout Nierstein and Schwabsburg. On our 10 hectares of land we grow Riesling, Sauvignon Blanc, Pinots and local heroes like Scheurebe. The steep red slopes Schloss Schwabsburg, Orbel, Pettenthal and the limestone rich Paterberg make our wines unique.
Our craft
As winemakers we want to work alongside our environment and with nature. We work with HANDS, RESPONSIBILITY and our HEART, avoiding the use of mineral fertilisers, herbicides, insecticides and animal or artificial fining agents. Instead we work hard, accept low yields and give the wines the time they need. Our wines speak for themselves and we let them tell you their story.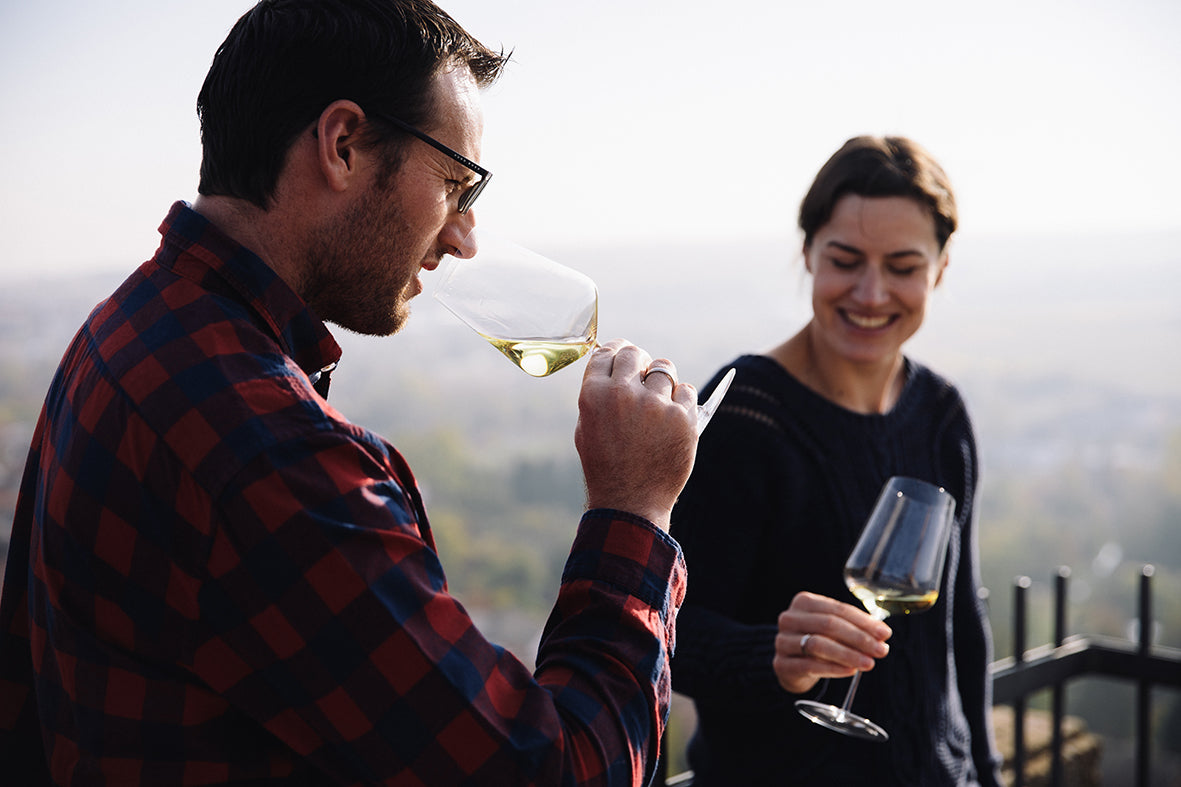 Christine & Jeremy
"Wine brought us together and is our passion. Subtle but complex Rieslings or distinctive Sauvignon Blanc with a Kiwi soul: this is the way to express ourselves. Get inspired and enjoy!"
"Today, Weingut Fritz Ekkehard Huff is one of the most exciting wineries in Germany..."
Natalie Lumpp, LagenCup2021

"I really start to love the wines from Christine Huff due to their authenticity and finesse." (robertarker.com, Issue 264)

"Of course, as a New Zealander, Jeremy Huff-Bird masters Sauvignon Blanc, but he can also do Riesling..."
(Vinum Weinguide 2023)