Regular price
Sale price
€7,50 EUR
Unit price
€10,00
per
l
Sale
Sold out
This wine was made by Jeremy Bird-Huff. The bird represents his name and is inspired by the art of the New Zealand Maori.
The GREEN BIRD is the perfect wine for the summer and shows our love for Jeremy's home New Zealand and Rheinhessen.

The GREEN BIRD is fine and crisp with a herbal note. A perfect summer wine that doesn't need elderflower liqueur, mint or lime. It goes well with light herbal dishes, green salad and fish.
Analytische Werte und Details

Vintage: 2021
Alcohol content: 11.5 %vol
reviews

90 Punkte jamessuckling.com
"Appealing nose of white peaches
and limes. Juicy and crisp on the
barely medium-bodied palate, this
is a very zesty and refreshing dry
scheurebe. Long, clean finish"
Sustainable Cultivation

We want to work alongside our environment and with nature, so we avoid the use of mineral fertilisers, herbicides, insecticides and animal or artificial fining agents.
Vegan

Without the use of animal fining agents
Unfortunately we only ship within Germany.

Wir versenden in 6er oder 12er Versandkartons mit UPS oder DHL. Größere Mengen werden per Spedition ausgeliefert. Versand nur innherhalb Deutschlands.
View full details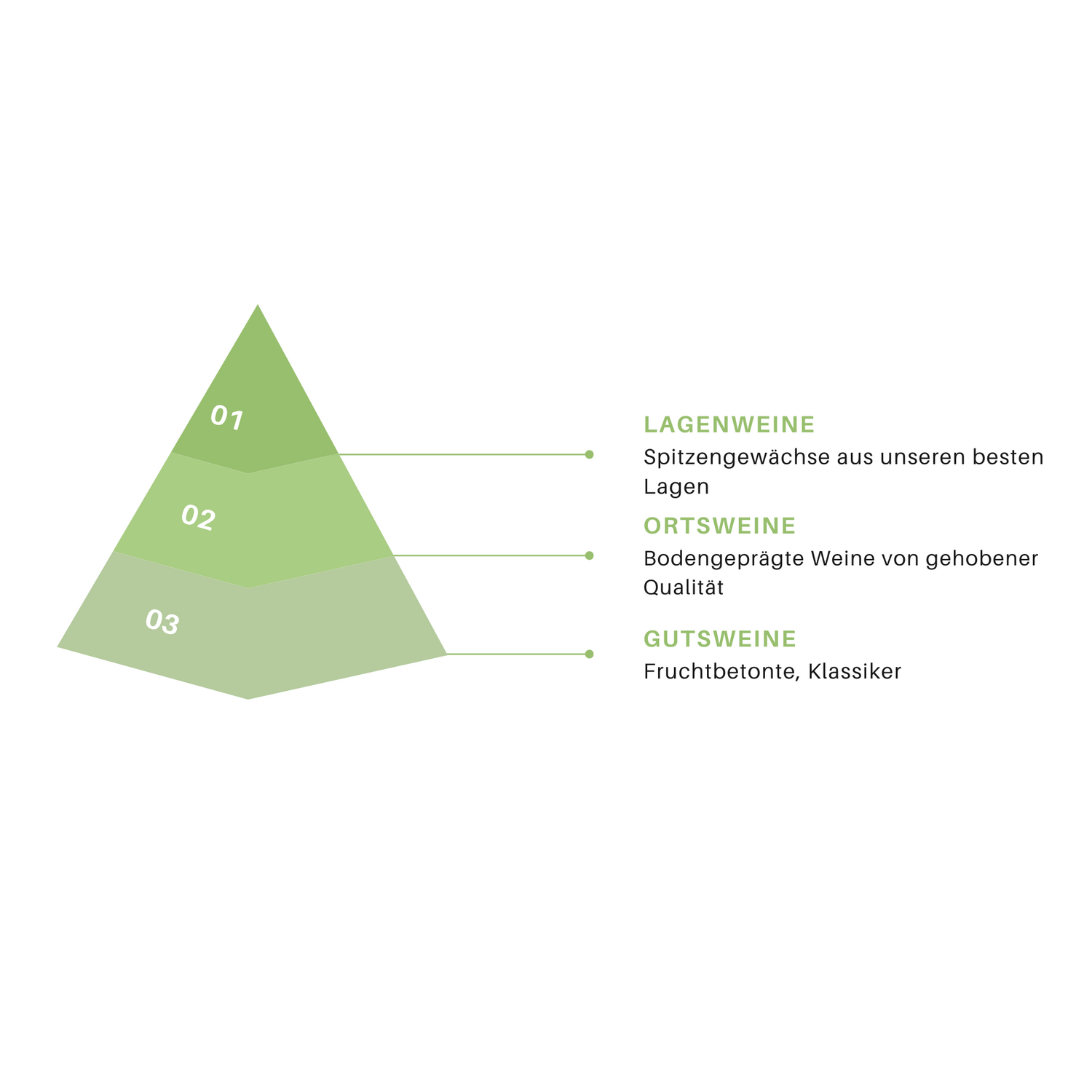 estate wines
The estate wines are fruity, classic representatives of our house. Here the uncomplicated enjoyment of wine is in the foreground. The grapes for our estate wines come from Nierstein and Schwabsburg vineyards, whereby healthy grapes and careful aging in the cellar are very important to us.
about us

FAMILY is very important to us, so everyone lends a hand. Graduate oenologist Christine Huff and the New Zealander Jeremy Bird-Huff are responsible for the winemaking. Master winemaker Ekkehard Huff works in the vineyard and workshop. Doris Huff takes care of the well-being of our customers. Philippa and Olivia, the youngest generation, together with their dog Donna, ensure a good mood.

Our vineyards

We manage 10 hectares of vineyards in Niersteiner and Schwabsburg district. They are our greatest pride and the basis for wine quality. STEEP SLOPE, RED SOIL, LIMESTONE: that's what our locations Schloss Schwabsburg, Pettenthal, Orbel and Paterberg stand for, where great Rieslings, Burgundy, Sauvignon blanc or also
regional heroes like the Scheurebe are growing.