Regular price
Sale price
€5,80 EUR
Unit price
€7,73
per
l
Sale
Sold out
Morio Muskat was our Nana Margrets favorite wine. It is sweet, but nicely balanced with aromas of rose petals and lychee. This wonderful and aromatic wine matches goats cheese and grilled vegetables.

Analytische Werte und Details

Vintage: 2021
Alcohol content: 10.5 %vol
Sustainable Cultivation

We want to work alongside our environment and with nature, so we avoid the use of mineral fertilisers, herbicides, insecticides and animal or artificial fining agents.
Vegan

Without the use of animal fining agents
Unfortunately we only ship within Germany.

Wir versenden in 6er oder 12er Versandkartons mit UPS oder DHL. Größere Mengen werden per Spedition ausgeliefert. Versand nur innherhalb Deutschlands.
View full details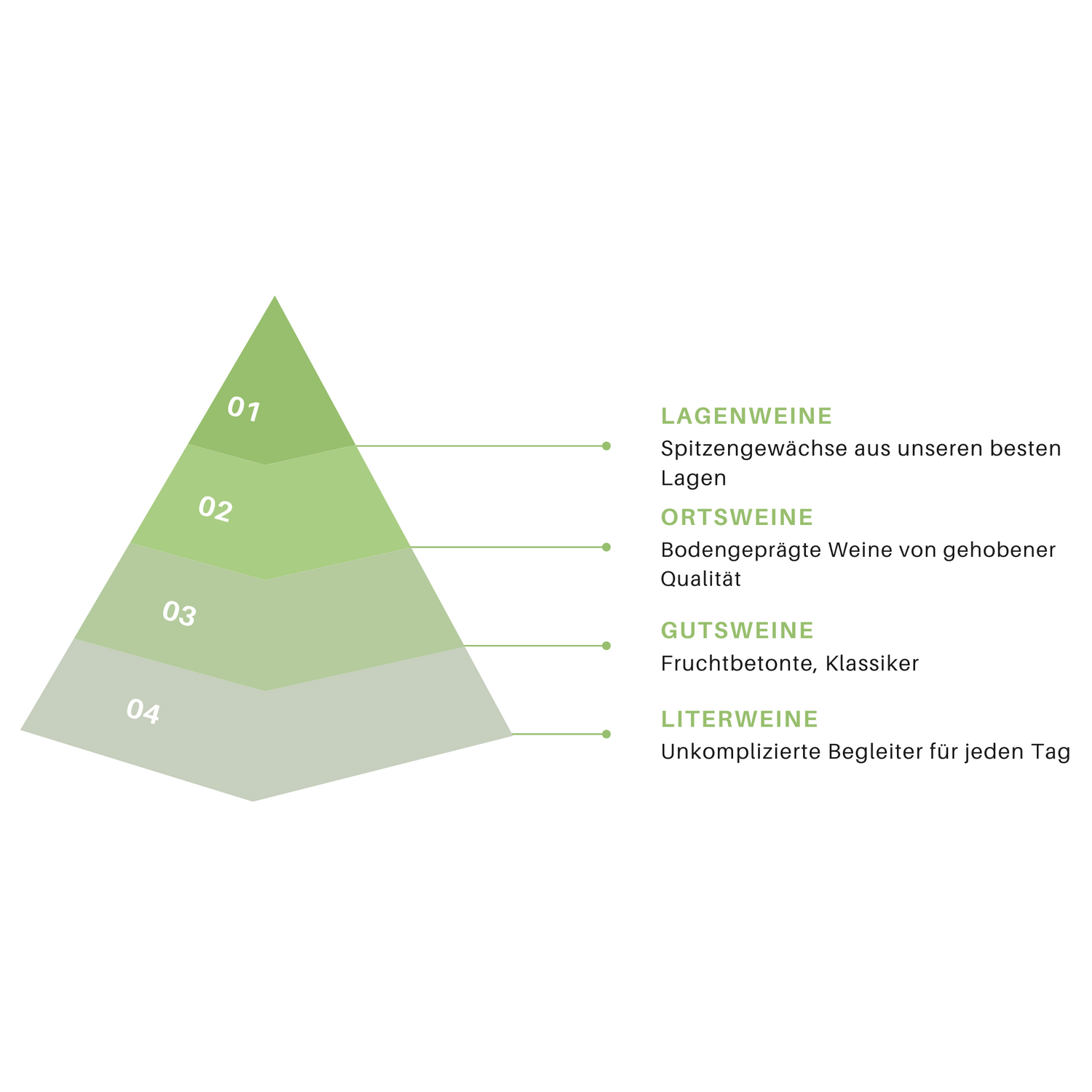 about us

FAMILY is very important to us and everybody gets involved. Christine Huff a graduate oenologist and her New Zealand husband Jeremy Bird-Huff are responsible for the wine making. Ekkehard Huff manages the vineyards and the workshop. Doris Huff takes care of our customers. Our youngest generation Philippa, Olivia and our dog Donna keep everyone entertained.


Our vineyards

The ORIGIN of our wines are the vineyards throughout Nierstein and Schwabsburg. On our 10 hectares of land we grow Riesling, Sauvignon Blanc, Pinots and local heroes like Scheurebe. The steep red slopes Schloss Schwabsburg, Orbel, Pettenthal and the limestone rich Paterberg make our wines unique.