Regular price
Sale price
€18,00 EUR
Unit price
€24,00
per
l
Sale
Sold out
Orbel is one of the well-known "Große Gewächs" appellatios in Nierstein. The combination of south facing slope, sufficient water supply and pure Rotliegend soil is just perfect. The name probably derives from the medieval word Ölbel, which means something like strong guy. And indeed, the wines from the Orbel are full-bodied and charming in their own way.

The Orbel impresses with juicy, ripe fruit aromas such as passion fruit, vineyard peach and tangerine. This is a complex Riesling that shows muscle while remaining elegant. You can drink it now, but it will become more complex and terroir driven with some years of aging.

Analytische Werte und Details

Vintage: 2021
Alcohol content: 13.0/12.5 %vol
reviews

94 Punkte bei jamessuckling.com
"This dry riesling from a very underrated
GG site has a wonderful juiciness with
stacks of crisp pear and white peach
fruit. The racy and mineral acidity on
the medium-bodied palate gives this a
marvellous vitality. Long crystalline."
Sustainable Cultivation

We want to work alongside our environment and with nature, so we avoid the use of mineral fertilisers, herbicides, insecticides and animal or artificial fining agents.
Vegan

Without the use of animal fining agents
Unfortunately we only ship within Germany.

Wir versenden in 6er oder 12er Versandkartons mit UPS oder DHL. Größere Mengen werden per Spedition ausgeliefert. Versand nur innherhalb Deutschlands.
View full details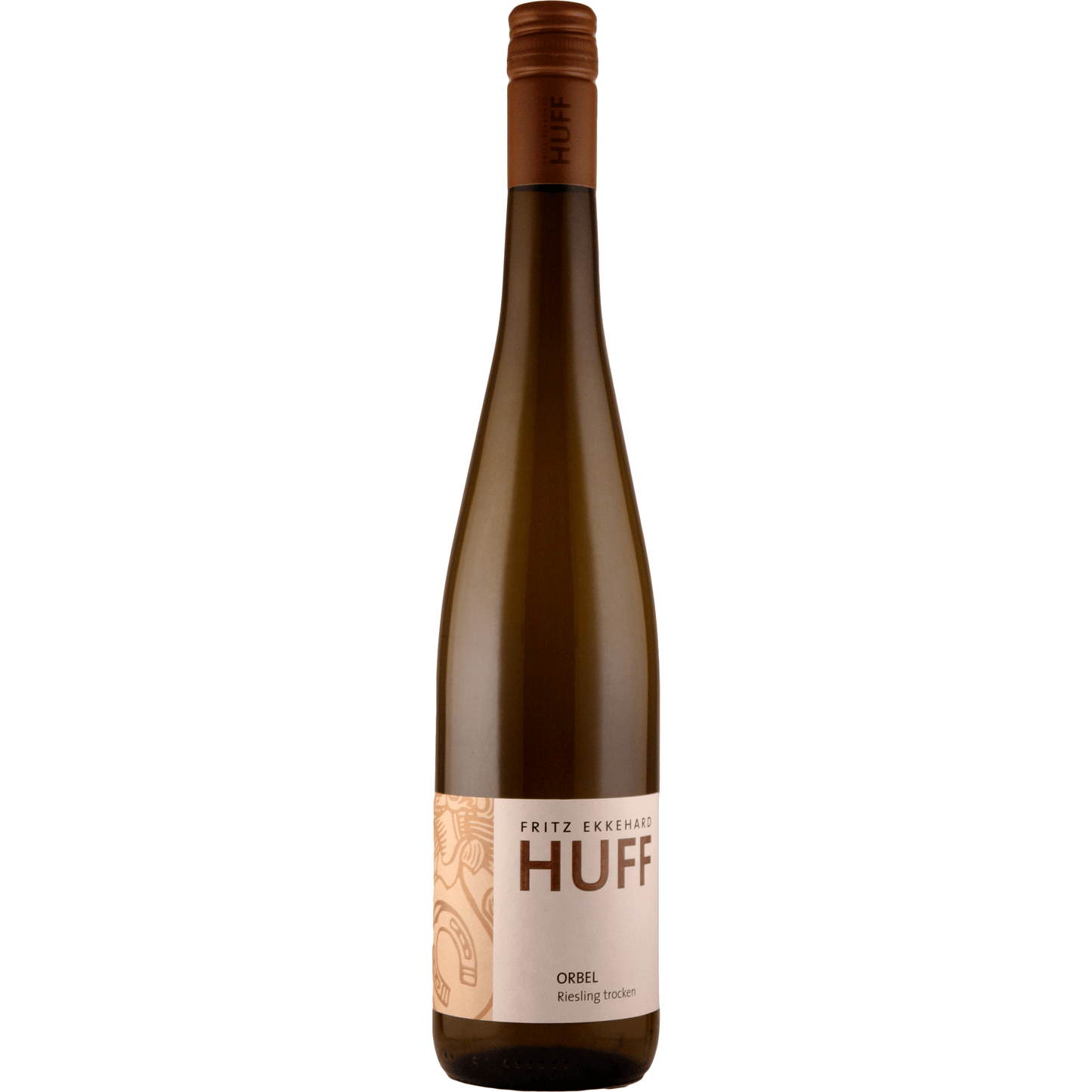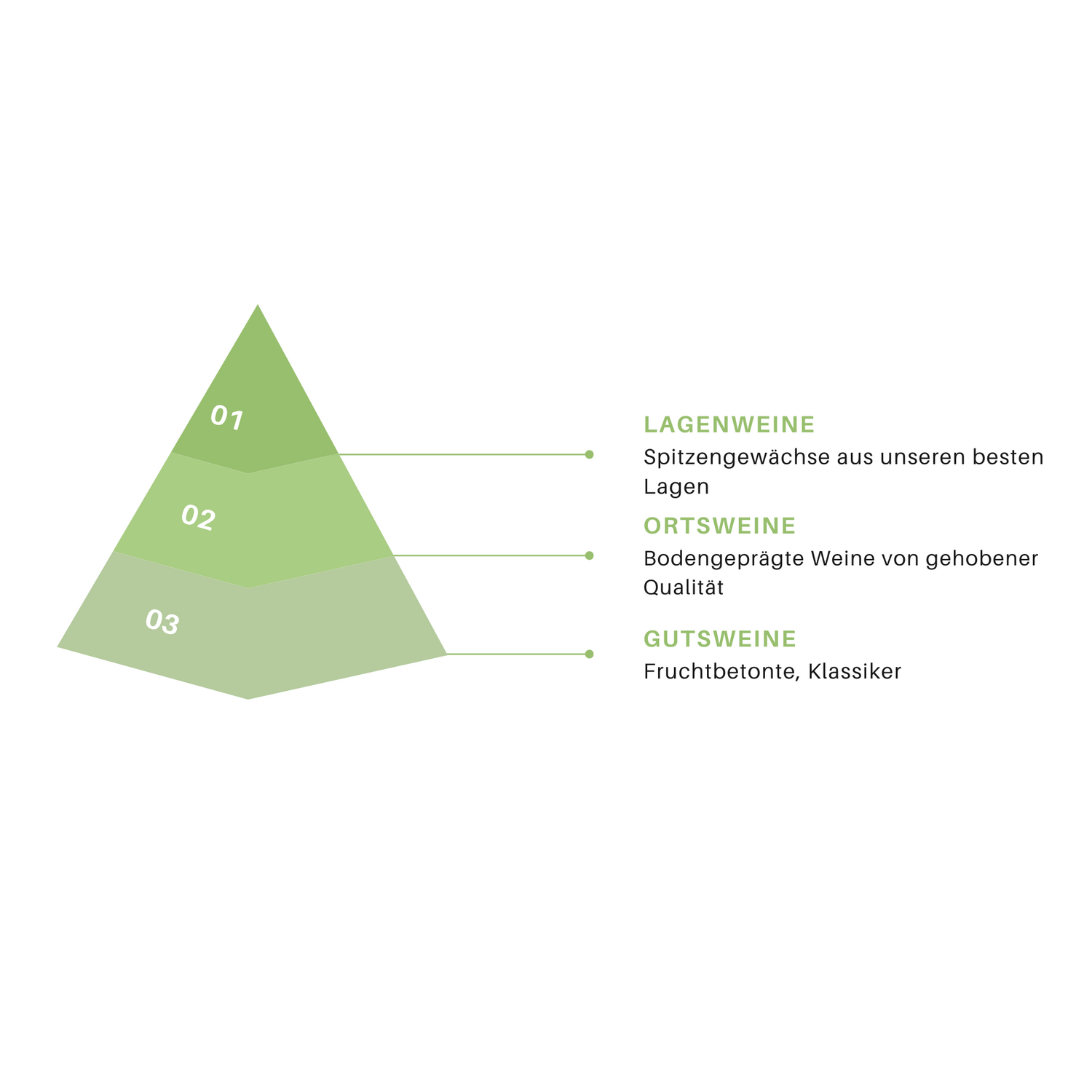 Grand crus
Only our best plants are allowed to bear the name of the location in which they were grown. The prerequisite for this is the limitation to our best plots, which are predominantly steep slopes on the Red Slope. Perfectly ripe, small and aromatic grapes thrive here. In order to get their full aroma, we work with maceration times, spontaneous fermentation and long storage on the whole yeast.
Réserve stands for a high-quality wine that has been stored in wooden barrels for a long time.
about us

FAMILY is very important to us, so everyone lends a hand. Graduate oenologist Christine Huff and the New Zealander Jeremy Bird-Huff are responsible for the winemaking. Master winemaker Ekkehard Huff works in the vineyard and workshop. Doris Huff takes care of the well-being of our customers. Philippa and Olivia, the youngest generation, together with their dog Donna, ensure a good mood.

Our vineyards

We manage 10 hectares of vineyards in Niersteiner and Schwabsburg district. They are our greatest pride and the basis for wine quality. STEEP SLOPES, RED SOIL, LIMESTONE: that's what our Schloss Schwabsburg, Pettenthal, Orbel and Paterberg vineyards stand for, where great Rieslings, Burgundy, Sauvignon Blanc or regional heroes like the Scheurebe grow.